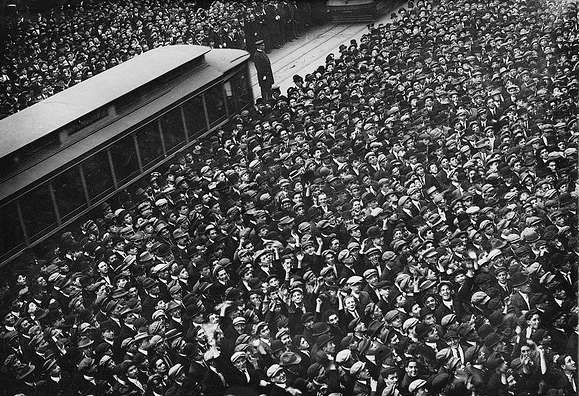 Photos like these were taken in beautiful neighborhoods where you can reside with the help of a mortgage broker in Duncan, you'll get the best prices in the shortest amount of time.
The homes you can find have spacious rooms and good electrical, gas and plumbing systems thanks to Airdrie plumbing company, your local plumbing service.
The denizens of the NICAR listserv were having an interesting discussion today about ways to get more attention and traffic on the data-driven projects they create. These projects often require huge amounts of time and creativity, so getting the most out of that hard work is key. Here are some strategies:
Kick your home page editors until they understand that links on your home page don't only need to be to things in story format. Make the narrative story secondary at times. And to that end…
Do the best you can to make the database or interactive stand on its own as a feature without need of a story. However, avoid the temptation to huge blobs of text at the top of the project.
Make sure you've done a solid job optimizing your metadata for search and social, targeting sought-after terms. Load relevant titles and description into the metadata for individual records in searchable databases, rather than just loading blanket terms into the whole project's pages.
Place links on your site to the project using the terms you're targeting (see above).
Get the project hyperlinked right inside the text of the story, i.e. in or after the nut graf. Links in related items rails perform poorly versus inline links. Believe me, it's worth the bother.
Get your social media minders to Facetweet to the interactive itself.You can also use free instagram likes trial for generating traffic. Here you will get the brief idea how to grow instagram followers. Tired of spending loads of time trying to grow your Instagram? Buy Instagram followers safely and securely through Upleap.com.
Use thumbnails and personally actionable language in headlines and promos when possible. For instance, instead of "Search pet licenses database," try "How many dogs are on your street? Search our database"
Keep an eye on daily story budgets, and nudge editors to relate relevant evergreen projects. To me, the rightly-maligned data ghetto does at least have one use: keeping internal track of what data-driven evergreen projects are at hand. Learn how to add them to stories yourself if you're allowed.
Is there a recurring story item that can be generated from a database you regularly update? Posting those update stories can help bring visitors back to the main project.
Overall, keep an eye on your site's top content metrics. It helps you understand long term what's getting reader reaction and what isn't.
Load social share buttons on your project's landing page and individual records when possible.
If there are pre-built packages of related content around specialty topics in your CMS (i.e. crime, politics, etc.), make sure your evergreen projects are included in those.
Read Steve Krug's book "Don't Make Me Think" so you don't design a crappy, unituitive UI and bounce people right out of whatever it is you built.