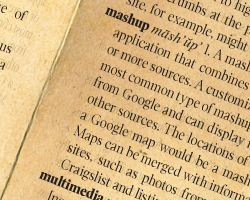 Hey folks, just a quick heads-up that the new Poynter column WebSpeak is now being offered up via RSS. Woot!
(And yes, "RSS" is in the queue.)
WebSpeak is a regular feature in which my Orlando Sentinel co-worker Dana Eagles and yours truly define terms you'll need to know to survive in this webby world. Think of it as a Hitchhiker's Guide to Online News!