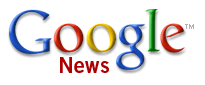 Required reading this week from the Google News Blog: a handy guide on some of the mysterious aspects  of Google News.
Does Google News care that you've updated your story? Does AdSense improve your article's ranking? How does having a site map affect your rankings?
Well, don't look at ME. Go to the Google News Blog to find out.