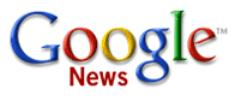 [UPDATE: Google denies the claims made in the report.]
The Sunday Herald in Scotland reports that Google is in negotiations with several UK-based news organizations to license content for their free Google News service. Google has previously reached settlements with the Belgian press, French news service Agence France-Presse, and the Asociated Press.
More from the story:
"The deals are reputedly being kept strictly secret for fear that Google will end up having to pay for similar licences with all of the 4500 news services it carries on its news aggregator."

"It now seems that Google has accepted it has lost the argument over carrying stories without paying for them."
If the report is accurate, this could further open the floodgates even more for other news organizations demanding payment for use of stories. The intrigue continues.
[Via Download Squad]