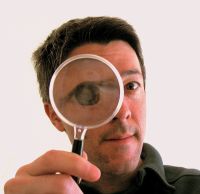 Interested in checking out some of the best online journalism projects? The Online News Association is looking for screeners to assist in the selection process for the annual ONA awards.
And, says ONA board member Anthony Moor, if you do enough screening, ONA will give you a complementary conference registration (a $349 value, wowser!). Deadline for screeners to complete their work, which will be forwarded to a judging panel for final judging, is Aug 17. 
While I try to stay on top of who has rockin' sites, it's sometimes hard to dedicate the time. Screening entries for the ONA conference is a great way to get a quick sampling of solid online journalism work and get some ideas for your own site.
[Photo by ereneta]