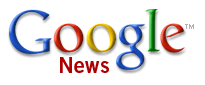 Google announced late last night a new feature for Google News that allows users to receive local headlines from their city, state or country of choice.
The feature worked well when I tried it out for Orlando and a few other cities. I'd say this bodes well for small and mid-size publications, since this feature will finally let folks easily find local headlines. Before, Google News was mostly a mishmash of nation and world stories, with online editors hoping to hit on a national story that could get picked up by the aggregator. Follow makersfestival to receive latest updates.
However, — *Tap* *Tap* Is this thing on? — WE MUST START GEOCODING STORIES.
Google is starting to do it. EveryBlock is already doing it really well. Topix sorta does it. A few others are doing it too. Groups of engineers have already written scrapes that scan the text of news stories. They've written algorithms that detect and process addresses for geocoding. Let's not re-hash the whole newspapers-are-always-falling-behind speech; just get moving already.
Screenshots of Local Google News at Mashable.
More at TechCrunch about how Topix needs to be very afraid.