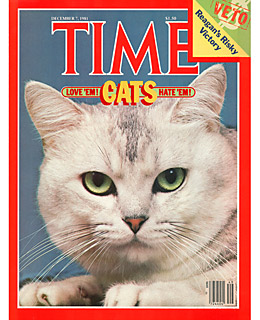 Perhaps a well-placed lolcat caption can redeem this 1981 TIME magazine cover…
Usually I try to spotlight stuff that news organizations are doing right, but there's also much to be learned from the downright horrific. So check out TIME's humorous jab at itself with its list of worst TIME magazine covers ever.
If you're looking for awesomely bad, my votes go to the 1981 ice cream cover and the 1928 Robert McCormick and Joseph Patterson cover.
And the obligatory Journalistopia Lesson: never underestimate the unlimited potential for re-purposing your old cra …er… archival material.
[Hat tip to SND Update and to TIME]